This is the Power Mode extension for Visual Studio to replicate the effects from codeinthedark/editor.
Inspired by the Power Mode Extension for Atom, which can be found here.
Effects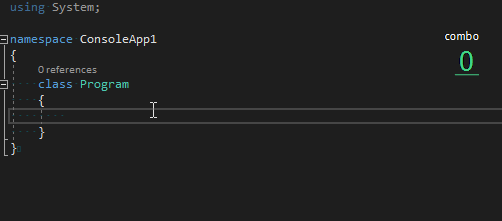 Installation
Now the extension can be found at Visual Studio Gallery.
Also, you can always download the source code and build the VSIX file by yourself.
Features
In current version, contains the following features:
Visual Studio Supports
Now support the following versions

Visual Studio 2017
Visual Studio 2019
Next Features
The next version of this extension will have the following features:
Play Audio Clip

Clip can be: Gun, Typewriter or Custom
Related Options and Menu